#TheBroomNelsonMandelaDay, Work for change and save a dying world…
The CNN Freedom Project: Ending Modern-Day Slavery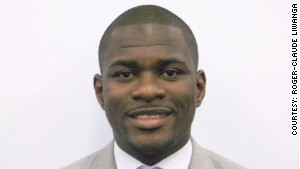 By Roger-Claude Liwanga, Special for CNN
Editor's note: Roger-Claude Liwanga is a human rights lawyer from the Congo and visiting scholar at Boston University. He worked for The Carter Center as a legal consultant, where he developed a training module to train Congolese judges and prosecutors on the protection of children against trafficking for economic exploitation in the mines. He is also the co-founder and executive director of Promote Congo, and is currently directing and producing a short documentary, "Children of the Mines," which will be launched shortly in Boston. He writes in his personal capacity.
While the world was celebrating the International Day Against Child Labor on June 12, children in the Democratic Republic of Congo (DRC) were hard at work in the country's artisanal mines. Out of two million people working in the DRC's artisanal mines, 40 percent of them are children.
Six months…
View original post 792 more words